Hello, I'm Frank Graham and welcome to my home page, this is a first attempt at designing a web page, so if things don't look or function properly at first please be patient.  I am currently restoring car #43 above. It is a 1961 MGA 1600 Coupe, one of the two team cars assembled at the Competition Department in Abingdon and entered in the 1961 Sebring 12 Hour Gran Prix of Endurance. Car #43 was driven by a pair of British drivers, Peter Riley and Sir John Whitmore, who brought the MG home to a 2nd in Class and 16th overall. The #44 car came 1st in Class and 14th overall in the hands of Jim Parkinson and Jack Flaherty. A pretty impressive accomplishment in a 72 car field that included 13 Ferraris, 6 Maseratis, 6 Porsche RS61s, 5 Corvettes plus assorted Aston Martins, Alphas, Lolas,  Elvas, Oscas, Triumphs, ACs, Sunbeams and more.  With the likes of Stirling Moss, Phil Hill, Graham Hill, Dan Gurney, Richie Ginther, Bruce McLaren, Jim Hall, the Rodriguez brothers and host of other big names driving in the race, the competition was fierce. MGAs  had been prepared and entered by the


factory starting in 1959 and continued until production ceased in 1962. A total of 11 cars were entered over that period of time, 3 each year except 1961 when only the two cars pictured above were entered.  Only one of those 11 cars failed to finish, a testament to the careful preparation done at Abingdon. That, and their experience building off road rally cars, since Sebring's rough surface took a heavy toll on fragile race cars. At first the cars were almost completely stock, even running with bumpers in 1959. With each succeeding year they became more highly modified, so that by 1961, many panels had been replaced by alloy, glass was replaced with Plexiglass, chassis and suspension where drilled extensively for lightening, and light weight Microcell racing seats were used. The engine, though production based, used a special block casting without water passages in the deck allowing it to run without a head gasket. Fortunately the engine has survived intact and untouched.

What I plan to do, as time permits, is to begin to post some pictures from the race, point out some of the interesting modifications made to the car and then show you the condition it was in when I started and where I am now with the restoration. This began when I put together a series of photos dealing with MGA sill replacement in general using the Sebring shell as an example.  The 'Sill Repair' link below will take you directly there or you can view any of the other various areas. In the mean time

please consider this a site under construction.  Photos from publications or those which have a credit below them are the property of those publications or individuals, all other photos and text on this site are copyrighted         Frank Graham 1999-2014.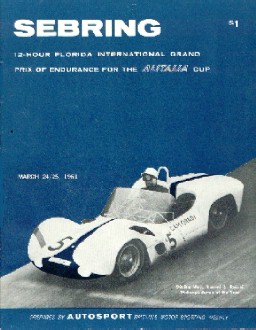 THE HISTORY AND RESTORATION  OF #43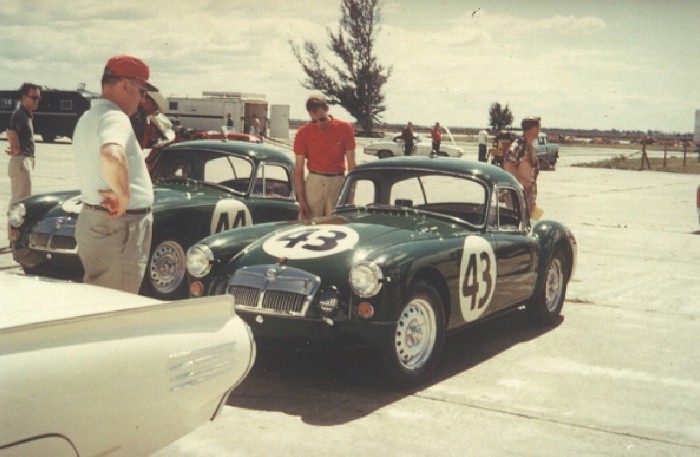 Linking the World of MG Cars Together
Previous Site | Next Site | List All Sites | Random Site
Add Your Site | SiteRing by Bravenet.com